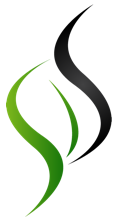 Since 2005, Southern Stone has been building exceptional outdoor landscapes in St. Jacobs, Elmira, Kitchener-Waterloo, Fergus, Guelph and surrounding areas.
We have the skills, extensive experience, and equipment to confidently manage and execute your outdoor project. We take the time to fully understand your needs and desires and provide you a comprehensive quote detailing every aspect of your project.
From retaining walls & steps, creative concrete, to excavation & grading, demolition, and full septic systems, we work hard to ensure every project is a success.
We decided to remove our pool and do a full backyard makeover. Dan handled everything, from forming our ideas into concepts, all the way through to final plantings.
Dan's creative suggestions along the way made a world of difference in the final look.
Quality workmanship and attention to detail were superb. We couldn't be happier with the end result.
Dan is installing a new front walkway for me this year as a result of the solid work he did last fall when he added a larger, much more attractive front porch onto my house. Everyone who has seen it comments on how much it adds to my home.
I found Dan very willing to discuss my idea (and re-discuss it) to help me get what I wanted.
Dan's workmanship is impeccable and he made numerous suggestions that really helped to bring out the best aspects of the design.
We had a challenging and interesting job for Southern Stone Outdoor Creations and they met the challenge and gave us a finished product that fulfilled our hopes. There was collaboration at every stage of the project and work was completed in a timely manner.
We especially appreciated the artistic suggestions that added pleasing features to the overall plan. Careful workmanship was evident and made our outdoor space truly unique—we highly recommend this company.